11v11 - 2018 Spring Sunday - Men's Premier Soccer · Male Advanced
MonTueWedThuFriSat
Sun
9:00pm to 8:00pm
11v11
Team Fees

Regular

$2650.00 per team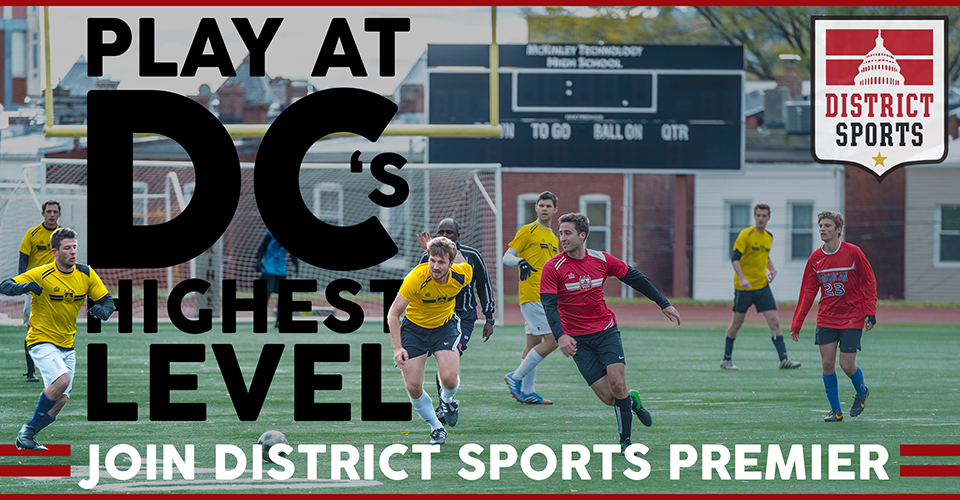 League Cost: $2650.00 per team.
League Rules Here
Spring Season starts March 11th / Registration starts February 15th.
This is a premium Men's league, featuring 90 minutes matches, 3 USSF certified referees, and a high level of competition. Participants should have played at a collegiate or comparable level.
This league will play at multiple locations, all within DC, including Roosevelt High School, McKinley Tech, St. Albans School, and Cardozo High School.
While one person may pay for the full team or split the fee between team members using our registration software. By entering a team, it is the obligation of that person to make sure the full team's fee is met.
Teams who register individually are advised to register 18 players but may register up to 28. Teams who do not reach that number can either reach out to free agent players, or choose to pay more per individual to cover the full team fee. Again, the team fee must be fully paid.
This league will feature at least 9 regular season games plus playoffs for the top teams.
League Champions will be given the opportunity to participate in US Open Cup qualifying events.